Showing results for
$5,000 Personal Loan
Low rate personal loans for everyday
Apply for a hassle-free personal loan with competitive rates and flexible repayment options.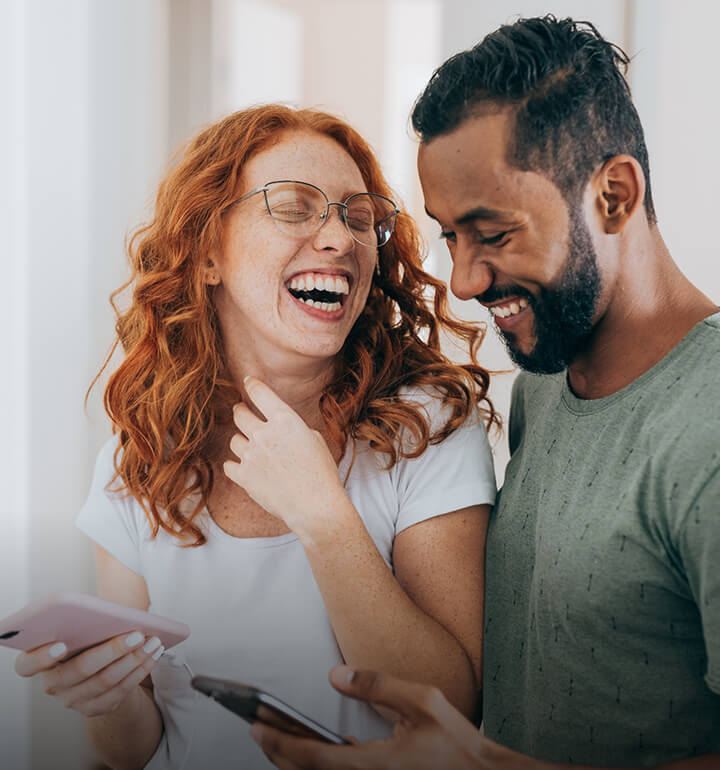 Why choose MyOzMoney?
We are all about making things easier for you.
Quick application
Applying online takes less than 5 minutes. No paperwork required.
Fast approval
We'll give you a fast outcome on your application.
Great rates
Competitive, personalised interest rates.
Uncomplicated loans
Apply online for personal loans of up to $50,000. We do everything online, making it faster and easier for you while keeping our costs low, so we can pass those savings back to you.
Low personalised rates
Competitive interest rates tailored to your financial situation.
No early repayment fees
Pay off your loan ahead of schedule without any extra charges.
Instant money transfers
Get quick access to your funds. Once approved, we'll transfer the money instantly.
Flexible terms
Choose a loan period and payment schedule that suits you.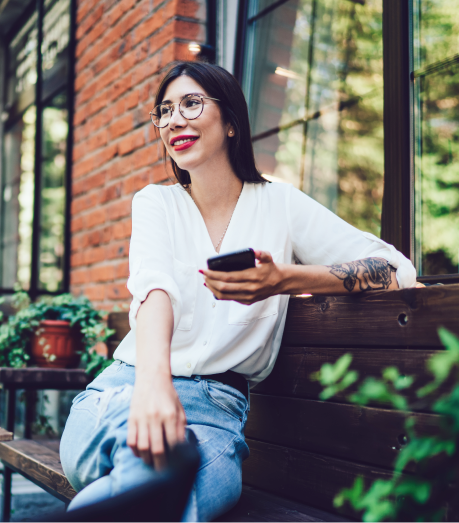 How it works
Applying is easy
Follow these simple steps to apply for your personal loan.
1
Customise your loan
1
You have the power to choose the loan amount you want to borrow and the repayment schedule that best suits your needs.
2
Get your rate in minutes
2
It takes less than 5 minutes to get your rate, and it won't affect your credit score. Once you have your rate, it's your choice if you want to submit the application.
3
Fast access to funds
3
If your application is approved, we transfer the loan amount to your bank account straight away.
Personal Loans Melbourne
Our range of personal loans in Melbourne start at just $2,100 available over 12 months up to $50,000 that you can apply for over 5 years. We're Australia's online lender offering fast, easy and responsible online lending that takes you less than 5 minutes to apply for. We offer our finance products right across the nation so that includes all of Greater Melbourne from the CBD to St Kilda, South Melbourne, Frankston, Dandenong, Bundoora, Werribee, Southbank, Docklands and Port Melbourne. You can also apply for personal loans in Sydney or personal loans in Brisbane all online via our website. Apply online to discover how much you could be approved for today.
How much can I borrow with a personal loan in Melbourne?
Getting quick cash loans from MyOzMoney is quick and simple. You can apply online in less than 5 minutes for personal loans in Melbourne starting at $2,100 over 12 months up to $50,000 taken over 5 years (60 months). Our small loans are a great way to access fast cash loans when you need it for those smaller expenses that can eat into your cash flow. If you've got some upcoming costs like mechanical repairs, medical bills, needing a new computer or smart device our short term loans can be a fast and effective way of maintaining your cash flow and getting what you need sooner rather than later.
For larger expenses like a new vehicle or for paying for medical procedures or tuition costs, our long term personal loans are just as quick and easy to apply for. As a wholly online moneylender, we have tailored both our application and approval process to be as fast and painless as possible. You can apply for our online loans from any device and complete and submit your application form in less than 5 minutes. We don't need copies of things like your payslips or a rental ledger. We need very little in the way of documentation.
When you apply with us, you're directed to our secure online portal which requests that you input your login details for your online banking platform. This portal allows us to receive a read-only 90-day bank statement from your everyday account and we use this statement to verify your application details in a matter of minutes. Once you've been approved for a new cash loan with us, you'll receive your new loan contract digitally too. Simply sign it online and send it back to us. As soon as we have received it, we authorise the immediate transfer of your new funds. This means that when you apply for any of our fast cash loans online today, you could have the money that you need in your account the very same day. This will depend on who you bank with and how long it takes for them to clear the amount that you have asked for.
Can I increase my personal loan amount?
Your new personal loan Melbourne with us is paid to you as a lump sum cash payment, directly into your bank account. Your loan contract will tell you how many repayments you need to make and the total loan term for your new loan. Repayments are directly debited from your account either fortnightly or monthly. You can always get in touch with us if you need to reschedule a repayment. We're flexible, transparent and committed to ensuring that our customers come first. This also means that everything you need to know about how we lend money, including our fees and our lending terms and conditions, are available to view online. 
You can repay your loan balance early without having to pay an early termination fee and then reapply for a new loan straight away. If you're looking to refinance or quick loans, you may be approved for a new loan which includes the amount you need to pay out your existing loan as well as the additional funds that you're looking for.
A faster and more flexible credit alternative may be our line of credit option. This is a revolving credit line which means that you can transfer cash amounts from this account directly to your bank account whenever you need it and then reuse those credit funds once you have repaid them. Our line of credit is available for balances between $1,000 and $15,000 and a minimum withdrawal amount of $100 applies. When you need quick cash in a hurry, you can transfer it instantly from your pre-approved credit account with MyOzMoney and then repay it with regular repayments, your way. Reschedule or even split your repayment amount when you need and manage everything from our fast and intuitive online portal.
How does taking a personal loan affect your credit?
A personal loan will affect your credit rating in the same way that any form of finance will. Your credit score remains at its highest when you have as little credit as possible and you have repaid your current credit on time. Your credit score will take a hit if you have failed to repay a bill or a previous credit option in the past. A good way to avoid this from happening is to always get in touch with your credit provider to keep them up to date with your financial situation. Credit providers, including us, can come up with cash flow friendly repayment arrangements to help you avoid a poor credit rating, working with you to help you manage your repayments as easily and flexibly as possible.
If you're ready to get started on a new application for personal loans in Melbourne, then start online right now. Approvals are fast and you could have your money within 24 hours of applying online with us today.