Showing results for
$5,000 Personal Loan
Low rate personal loans for everyday
Apply for a hassle-free personal loan with competitive rates and flexible repayment options.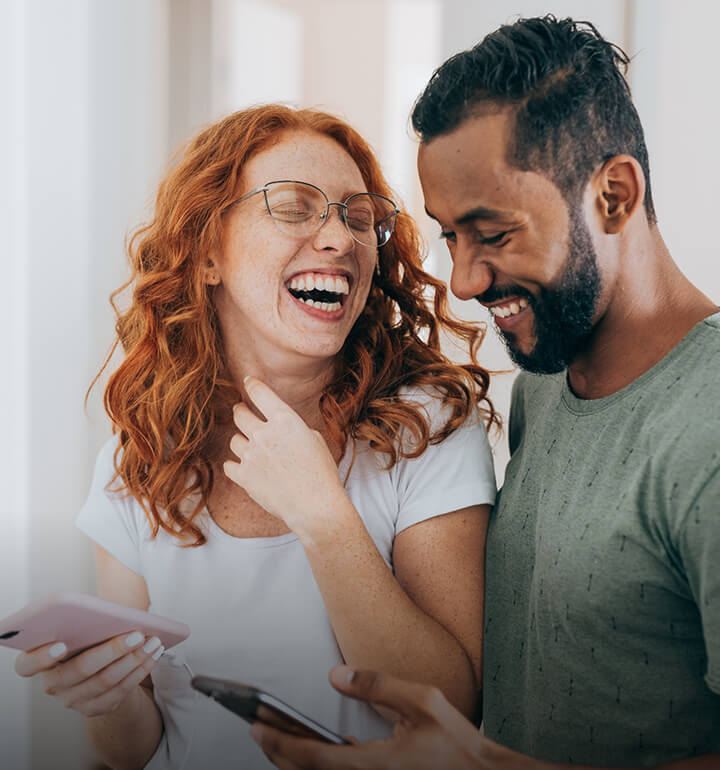 Why choose MyOzMoney?
We are all about making things easier for you.
Quick application
Applying online takes less than 5 minutes. No paperwork required.
Fast approval
We'll give you a fast outcome on your application.
Great rates
Competitive, personalised interest rates.
Uncomplicated loans
Apply online for personal loans of up to $50,000. We do everything online, making it faster and easier for you while keeping our costs low, so we can pass those savings back to you.
Low personalised rates
Competitive interest rates tailored to your financial situation.
No early repayment fees
Pay off your loan ahead of schedule without any extra charges.
Instant money transfers
Get quick access to your funds. Once approved, we'll transfer the money instantly.
Flexible terms
Choose a loan period and payment schedule that suits you.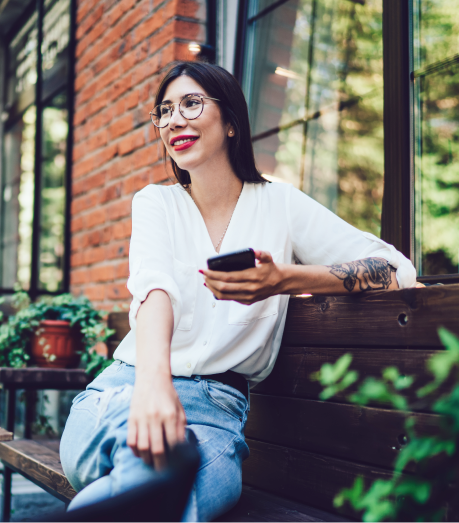 How it works
Applying is easy
Follow these simple steps to apply for your personal loan.
1
Customise your loan
1
You have the power to choose the loan amount you want to borrow and the repayment schedule that best suits your needs.
2
Get your rate in minutes
2
It takes less than 5 minutes to get your rate, and it won't affect your credit score. Once you have your rate, it's your choice if you want to submit the application.
3
Fast access to funds
3
If your application is approved, we transfer the loan amount to your bank account straight away.
Personal Loans Sydney
If you're looking for fast and fair personal loans in Sydney then look no further than MyOzMoney, the online lender offering fast and efficient personal loans to Aussies just like you. Our completely online application process takes you less than 5 minutes to complete so whether you're living in Parramatta or the Eastern Suburbs, you can apply, get approved and get the funds you're looking for today. As an online lender, we service the entire Greater Sydney area including North Sydney, Bondi, North Shore, Hornsby, Chatswood, Western Suburbs and the Inner West. Apply from any device today.
How much can I borrow with a personal loan in Sydney?
When you choose MyOzMoney, the fast and friendly online lender, we can offer you two types of financing options that you could be approved for, and have access to, all in the same day that you apply. Our first option is our range of personal loans Sydney ranging up to $50,000 with loan terms of up to 5 years (60 months). If you're looking for short term loans or small loans of less than that, then we can help you out with quick cash starting from $2,100 over a 12-month loan term. All of our online loans are fast and straightforward with competitive rates and low fees. We don't charge our customer early termination fees if they want to pay out their loan balance ahead of schedule and everything you need to know about how we operate, what we charge and what our lending terms and conditions are can be viewed online. 
Our second financing option comes in the form of a revolving line of credit. Finance starts at just $1,000 and is available for up to $15,000. You can withdraw any amount from $100 and enjoy same-day transfers to your normal banking account. Repay your credit with easy and flexible repayment options that allow you to repay your balance early, reschedule your repayments or even split your repayments so that you remain in control. As a revolving credit line, your credit funds become available again as you repay them which means that you've always got instant access to quick loans as and when you need them. Control it all from your mobile device and our smart online dashboard.
We offer finance right across Australia so you can apply online today for personal loans in Brisbane and personal loans in Melbourne from any device in less than 5 minutes.
Can I increase my personal loan amount?
When you choose any of our fixed cash loans online, your new loan comes with a set loan amount, a set loan term and regularly scheduled fixed repayments which are directly debited either every fortnight or every month, depending on your needs. We are committed to working with our customers to produce a straightforward and hassle-free way of accessing quick cash loans when you need them.
Your personal loan amount is then transferred directly to your bank account as a cash lump sum that you are free to distribute as and how you want to. Customers can access our range of fast cash loans to buy new large assets like a boat, motorhome or car. You can also get approved for funds to cover upcoming tuition costs, renovations around the home, planning your wedding and booking the honeymoon of a lifetime. Whatever you need a quick loan for, we're here to help. 
Once you have received your new funds, your personal loan term begins, and you repay your loan amount over a set number of fixed repayments. Even after you have begun repaying your loan, you are not able to redraw credit funds from your loan account or increase your current loan amount with us. If you do need another fast cash loan, then you have a couple of options. You can apply for our line of credit option which offers you a little more flexibility and a pre-approved credit balance of up to $15,000 that you can draw down in whatever amount suits you, starting from $100. Or, you can choose to refinance and apply for a new personal loan in Sydney that covers the remaining balance on your first loan (which you can do to pay out your existing loan balance in one fell swoop) and then enough new funds to cover whatever you're looking to purchase or pay for. 
How does taking a personal loan affect your credit?
All forms of finance will affect your credit score. Your credit score reduces slightly the more credit you are approved for so if you have a lot of credit then your credit score won't be as high as someone who has very little credit. There is a range of other factors which affect your credit rating too, including your income and the difference between your income amount and your approved credit amounts, as well as your past credit performance such as repayments. If you have always been on time with your repayments (or arranged alternative payment plans with your credit provider when you needed to) then your credit score should look pretty good. You can always get a free copy of your own credit report online whenever you need to. This is a great thing to do to ensure that all of the credit against your name is really yours and to help you keep track of what credit you currently owe.
Ready to get started on a new application for a personal loan Sydney? You're just 5 minutes away from submitting it. Our online application takes just minutes to complete and there's very little paperwork required. A couple of forms of identification and some general information about your finances is all we need. Apply online now to discover how much you could be approved for today.