Showing results for
$5,000 Personal Loan
Low rate personal loans for everyday
Apply for a hassle-free personal loan with competitive rates and flexible repayment options.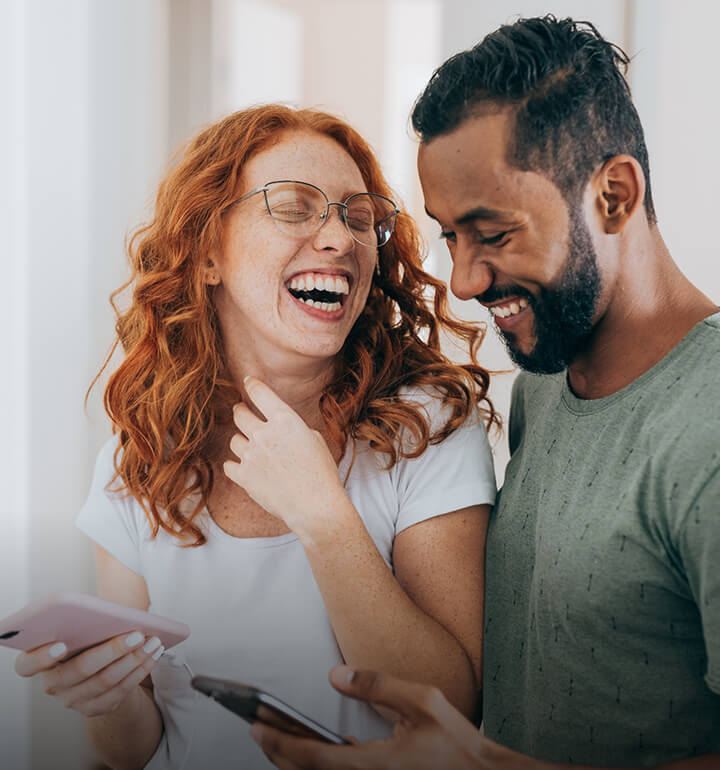 Why choose MyOzMoney?
We are all about making things easier for you.
Quick application
Applying online takes less than 5 minutes. No paperwork required.
Fast approval
We'll give you a fast outcome on your application.
Great rates
Competitive, personalised interest rates.
Uncomplicated loans
Apply online for personal loans of up to $50,000. We do everything online, making it faster and easier for you while keeping our costs low, so we can pass those savings back to you.
Low personalised rates
Competitive interest rates tailored to your financial situation.
No early repayment fees
Pay off your loan ahead of schedule without any extra charges.
Instant money transfers
Get quick access to your funds. Once approved, we'll transfer the money instantly.
Flexible terms
Choose a loan period and payment schedule that suits you.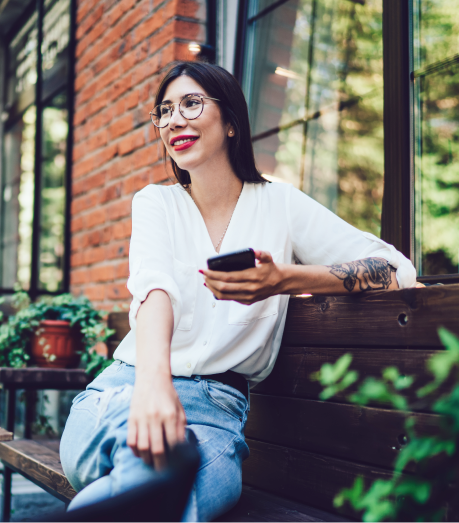 How it works
Applying is easy
Follow these simple steps to apply for your personal loan.
1
Customise your loan
1
You have the power to choose the loan amount you want to borrow and the repayment schedule that best suits your needs.
2
Get your rate in minutes
2
It takes less than 5 minutes to get your rate, and it won't affect your credit score. Once you have your rate, it's your choice if you want to submit the application.
3
Fast access to funds
3
If your application is approved, we transfer the loan amount to your bank account straight away.
What is Debt Consolidation?
If you are finding managing your cash flow stressful, debt consolidation might be something to consider. So what is debt consolidation? Debt consolidation is when you combine or consolidate several existing debts such as credit cards, store cards and other small loans across multiple lenders into a new single debt. One way of doing this is by taking out an unsecured or secured debt consolidation loan to pay off your smaller debts.
If you are looking to streamline your finances, MyOzMoney offers an unsecured personal loan for debt consolidation up to $50,000. Without the need for a lot of paperwork, you can apply online for an unsecured personal loan with MyOzMoney in just 5 minutes. With our low personalised rates, simple online application and no early repayment fees, a MyOzMoney personal loan could be a good way to consolidate your debts.  
What are the benefits of debt consolidation?
Not only is it good to know what debt consolidation is, but more importantly the benefits of doing it. From multiple credit card loans to car loans and other personal loans, managing so many different payments each month can become complicated, so taking out one personal loan could be a good option for consolidating your debts. Having all your debt combined into one loan and turning multiple monthly payments into one single payment can make life a lot simpler. It doesn't get rid of the debt but it can make it easier to manage and less likely that you'll forget a payment.
In addition, making repayments on time is good for your credit rating in the long term (and it helps you avoid late payment fees). Having just one loan to deal with can also help you to budget better and plan for the future. A personal loan has a fixed term so you will know the end date when your debt will be cleared. 
By consolidating your debt into one new unsecured personal loan, you'll now only pay one set of account fees rather than multiple sets, but you may be required to pay break costs on your existing loans so you'll need to factor these in as well when doing your cost assessment. If your personal loan is for credit card debt consolidation, personal loans tend to have lower interest rates than credit cards so by taking out a new debt consolidation loan, you may be able to secure a better interest rate.
Although debt consolidation can provide many benefits, you'll need to assess the different loan options available as well as your particular financial situation to decide whether consolidation loans are right for you. It may even be worth getting professional advice so you can clearly understand what is debt consolidation.  
How to apply for debt consolidation loan?
Once you've studied what is debt consolidation and have decided you'd like to apply for a debt consolidation loan, how do you go about finding the best debt consolidation loans? First, you'll need to calculate how much money you'd like to borrow. Part of this process will involve taking stock of all your existing debts to see exactly how much you owe, what interest rates you are paying, what fees are associated with the loan and whether there are any break costs for exiting your loan early. You'll also need to look at any other expenses you have and your income to help you calculate how much money you can comfortably afford to repay each month.
The application process and the criteria for debt consolidation loans will vary between different banks and lenders, but once you know how much you'd like to borrow, you can compare the different large and small debt consolidation loans that are on offer. 
MyOzMoney offers low rate personal loans with a fast loan application that can save you a lot of time! In fact, our applications are 100% online and can be easily completed using your desktop, laptop, mobile or tablet in just 5 minutes. To be eligible, you need to be a permanent resident of Australia, currently employed and over 18 years or older at the time of your application. With our low doc personal loans, instead of collating several months' worth of bank statements, you can give MyOzMoney secure access to your online banking platform. We will then be able to see a read-only snapshot of your bank statements from the last 90 days that we can use to make an accurate risk based assessment.
With our loan management platform that assesses financial and social touchpoints in real-time, you can find out quickly whether your loan has been approved. When you've been approved and after you've signed the contract electronically, we'll transfer the funds to your bank account. The fund transfer times may vary depending on who you bank with. 
While still maintaining strict principles for responsible lending,MyOzMoney aims to provide fair, competitive finance products to our customers. You can review all our charges online through our easy-to-understand repayment schedules, and we don't charge early exit fees if you decide to settle your loan early. With our transparent fees, you won't be shocked by any hidden charges. 
What is debt consolidation? It might just be the answer to simplifying your finances! Contact MyOzMoney today to find out more about our personal loan for debt consolidation and whether they would work for you.