Showing results for
$5,000 Personal Loan
Low rate personal loans for everyday
Apply for a hassle-free personal loan with competitive rates and flexible repayment options.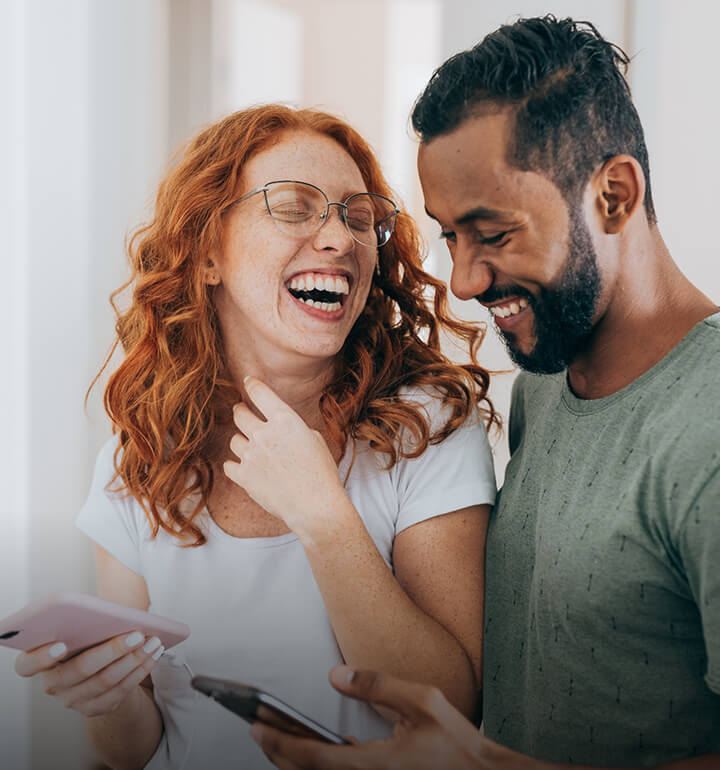 Why choose MyOzMoney?
We are all about making things easier for you.
Quick application
Applying online takes less than 5 minutes. No paperwork required.
Fast approval
We'll give you a fast outcome on your application.
Great rates
Competitive, personalised interest rates.
Uncomplicated loans
Apply online for personal loans of up to $50,000. We do everything online, making it faster and easier for you while keeping our costs low, so we can pass those savings back to you.
Low personalised rates
Competitive interest rates tailored to your financial situation.
No early repayment fees
Pay off your loan ahead of schedule without any extra charges.
Instant money transfers
Get quick access to your funds. Once approved, we'll transfer the money instantly.
Flexible terms
Choose a loan period and payment schedule that suits you.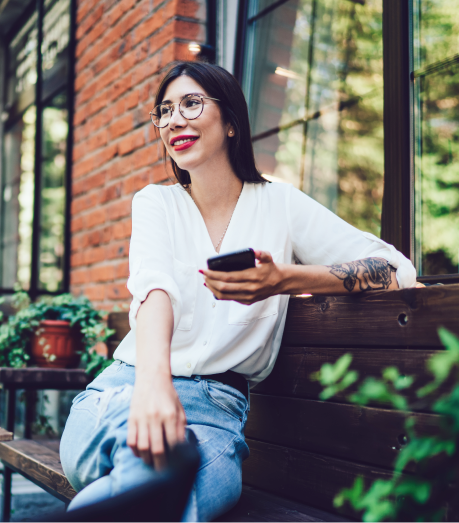 How it works
Applying is easy
Follow these simple steps to apply for your personal loan.
1
Customise your loan
1
You have the power to choose the loan amount you want to borrow and the repayment schedule that best suits your needs.
2
Get your rate in minutes
2
It takes less than 5 minutes to get your rate, and it won't affect your credit score. Once you have your rate, it's your choice if you want to submit the application.
3
Fast access to funds
3
If your application is approved, we transfer the loan amount to your bank account straight away.
Best Debt Consolidation Loans
Finding the best debt consolidation loans could be a good way to help you manage your finances better. From credit cards and personal loans to secured car loans, boat loans and other debt, many people are struggling to keep on top of it all. By rolling two or more loans into one single loan, you could make your life a lot easier!
How does debt consolidation manage financial risks?
Firstly, what is debt consolidation? What a debt consolidation loan can do is allow you to bring your debts together under one personal debt consolidation loan, rather than having a number of smaller loans. This means you'll need to juggle less repayments all with different due dates, and it can help you stay on top of your cash flow.
If managing your debt is becoming a headache, uncovering the best debt consolidation loans could be your solution. From a secured debt consolidation loan to credit card debt consolidation or other small debt consolidation loans, consolidating your debt might be a way to help you manage your finances better.  
Can debt consolidation save me money?
Everyone is in a different financial situation, so you'll need to evaluate your specific circumstances and seek professional advice if needed, but in some cases debt consolidation (or refinancing) can save you money. Late payment fees can really add up over time, and by consolidating all your debts into one personal debt consolidation loan you'll have less payment dates to remember so you are less likely to inadvertently skip a repayment. You may be able to save on other fees, too. Many loans and credit card accounts have monthly or annual fees so by consolidating your debt into one personal loan, you'll be reducing the number of regular account fees you'll need to pay.
Before taking out a consolidation loan, you'll need to do your research to compare the interest rates, fees, charges and any other costs associated with both your existing loans and new loan to see whether you will save money by consolidating your loans.   
If you've decided a debt consolidation loan is right for you, and with so many banks and other lenders providing alternative options, where do you go to get the best debt consolidation loans? It pays to shop.
around to find the loan that best suits your circumstances. If you've been banking with the same financial institution for many years, this could be a good time to see what deals some of the other lenders are offering. You could find to get the best debt consolidation loans you'll need to switch providers. Aside from traditional banks, there are now many online lenders in Australia to choose from.
Before you take out a debt consolidation loan, you'll need to make sure you are dealing with a reputable licensed business. You'll also want to be aware of all the loan costs including the interest rate, as well as any terms and conditions, before you agree to the loan. The reason you are looking for the best debt consolidation loans is to help you manage your finances better, not add more stress! So when looking for a consolidation loan for debt relief, you'll need to make sure you do your homework.
As a responsible money lender with an Australian Credit Licence, MyOzMoney provides a quick and straightforward way to get a personal loan for debt consolidation from $2,100 to $50,000. With low interest rates and a simple application process, MyOzMoney is all about making things easier for you. Without all the complicated paperwork or the need to provide reams of documents, the application process should take less than 5 minutes. Our costs are fair and transparent so you'll know right from the start what to expect. With MyOzMoney loans, you can reschedule repayments and pay off your loan early without needing to pay early repayment fees.    
Every lender has different eligibility criteria for taking out a personal debt consolidation loan. To apply for a loan at MyOzMoney you need to be an Australian resident who is currently working and over the age of 18. MyOzMoney will make an assessment before lending you money and will look at a number of factors including your bank statements, your income, your credit report and your other financial commitments. To make the process faster and easier, if you supply us with your online banking details, we can obtain read-only snapshots of your transaction history via a safe and secure portal. If you are looking for the best debt consolidation loans, then take a look at our low rate personal loans that will be tailored for your profile. 
While MyOzMoney is an online business without any physical branches, we make it easy to get in touch with us if you need any further information or have any questions along the way. You can call us on 1300 854 271 Monday to Friday from 8am to midnight (Sydney/Melbourne time) or Saturday and Sunday from 9am to 9pm (Sydney/Melbourne time), email us at hello@ozmoney.com.au or send us a message online.
Whether you are taking out a personal loan to consolidate debt or you would like to borrow money for other reasons such as to buy a car, carry out home repairs, purchase furniture or pay for a holiday, contact us today and someone from our team will respond to you shortly.