Showing results for
$5,000 Personal Loan
Low rate personal loans for everyday
Apply for a hassle-free personal loan with competitive rates and flexible repayment options.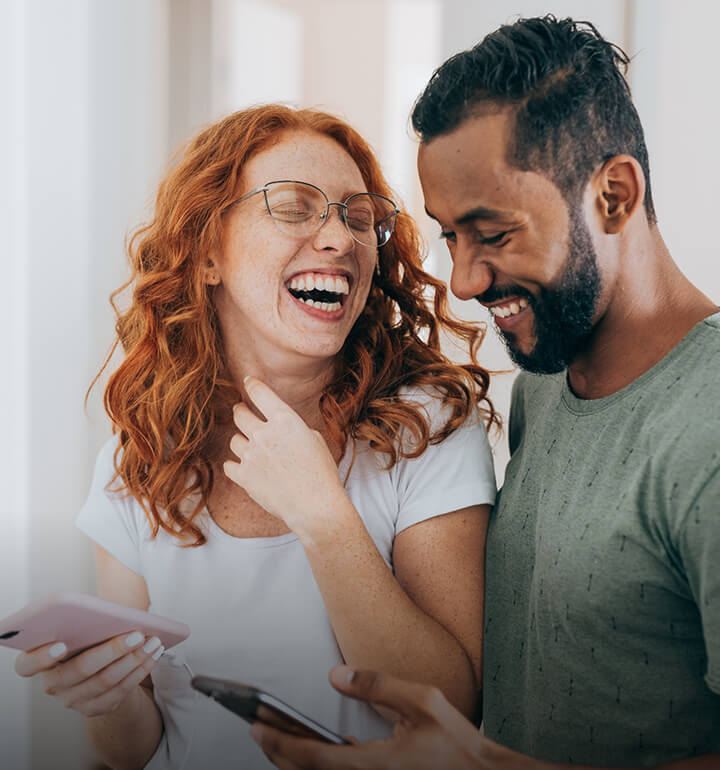 Why choose MyOzMoney?
We are all about making things easier for you.
Quick application
Applying online takes less than 5 minutes. No paperwork required.
Fast approval
We'll give you a fast outcome on your application.
Great rates
Competitive, personalised interest rates.
Uncomplicated loans
Apply online for personal loans of up to $50,000. We do everything online, making it faster and easier for you while keeping our costs low, so we can pass those savings back to you.
Low personalised rates
Competitive interest rates tailored to your financial situation.
No early repayment fees
Pay off your loan ahead of schedule without any extra charges.
Instant money transfers
Get quick access to your funds. Once approved, we'll transfer the money instantly.
Flexible terms
Choose a loan period and payment schedule that suits you.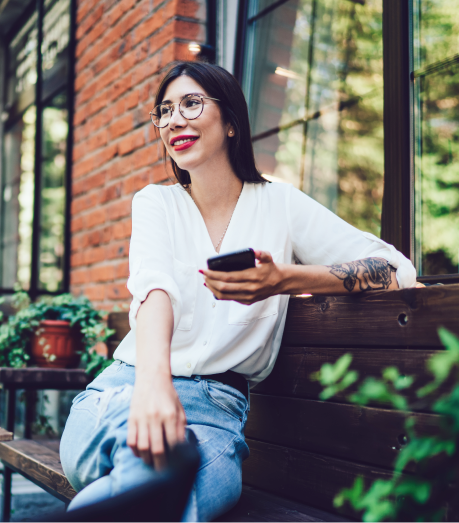 How it works
Applying is easy
Follow these simple steps to apply for your personal loan.
1
Customise your loan
1
You have the power to choose the loan amount you want to borrow and the repayment schedule that best suits your needs.
2
Get your rate in minutes
2
It takes less than 5 minutes to get your rate, and it won't affect your credit score. Once you have your rate, it's your choice if you want to submit the application.
3
Fast access to funds
3
If your application is approved, we transfer the loan amount to your bank account straight away.
Secured Debt Consolidation Loan
If you are thinking about consolidating your debt, there are several options available including a secured debt consolidation loan or an unsecured debt consolidation loan. Juggling multiple repayments each month can be a headache. Since different loans have different interest rates, payment due dates, and terms & conditions, staying on top of your finances and planning for the future can be difficult. Consolidation loans can be a way of bringing all your existing debt together into one single loan. Here we take a look at the pros and cons of unsecured versus secured debt consolidation loans so you can determine what the best debt consolidation loans are for you. 
What are secured debt consolidation loans?
First, let's answer this question: what is debt consolidation? Debt consolidation is the process of bringing all your smaller credit card debts and other loans together and one way of doing this is through a consolidation loan. Unlike unsecured loans, secured debt consolidation loans require you to provide a large asset such as a car, property or another investment as collateral. Then if you default on your loan, the lender can take your asset and sell it to help recoup the cost of the loan. Secured loans are commonly used when you take out a mortgage to buy a house but security can be used for other loans as well. Secured debt consolidation loans can be seen as less risky by the bank or lender than an unsecured loan so may attract a lower rate of interest. However while a secured debt consolidation loan may help you reduce your lending costs, it also comes with restrictions. An unsecured debt consolidation loan can provide more flexibility, and if you default on your repayments, the lender won't have the right to take ownership of your asset (although if you do fail to pay back the loan, they will most likely try to get the money back via other means).
Everyone's financial situation is different, so there is no one-size-fits-all loan solution. If you are finding it hard to juggle your credit cards and other loans and think a personal debt consolidation loan could help you manage your debt better, you'll need to look closely at your specific circumstances to decide whether an unsecured or secured debt consolidation loan is right for you.
If you are looking for a low rate personal debt consolidation loan, MyOzMoney offers personal loans from $2,100 to $50,000. With a simple online application process, you can apply for a personal loan for debt consolidation in just 5 minutes, and there are no early repayment fees if you decide to pay back your loan ahead of time. A personal loan could be just what you are looking for to streamline your finances.  
What are the steps to obtaining a debt consolidation loan?
Whether you want to apply for an unsecured or secured debt consolidation loan, the lending criteria, loan conditions and application process will differ between lenders and the type of loan, so it is worth taking the time to conduct more research. Once you've worked out the amount of money you'd like to borrow, many online lenders, including MyOzMoney, have online calculators to help you estimate what your repayments would be over different loan periods. 
If you would like to apply for a MyOzMoney personal loan, you can do so in just a few easy steps. You'll need to be at least 18 years old at the time of the application, an Australian citizen or resident and currently employed. If you meet this criteria, you can apply online via your computer, tablet or smartphone in a matter of minutes and we will then conduct a fast and accurate risk-based assessment. During the application process, you'll need to supply some standard forms of identification such as your driver's licence, Medicare card or passport. Although not having a good credit history can make it more difficult to get a loan, it is not the only factor that we look at. Aside from looking at your credit score, we also take into consideration your current salary, your expenses (including mortgage repayments or rent and other general living expenses) and your existing debt. Following the same security and encryption standards as banks, we'll get access to a PDF read-only snapshot of your bank statements from the last 90 days so you won't need to provide us with reams of hard copy documents. By using our proprietary loan management platform, we can assess financial and social touchpoints in real-time so we can give you an outcome on your loan application within a very short period of time. If your loan is approved and you've agreed to the contract, we'll transfer the funds to your account. At MyOzMoney, we aim to make getting a personal loan as quick and easy as possible.
From credit card debt consolidation to other small debt consolidation loans, contact MyOzMoney today to see how we can help you streamline your finances. Call us on 1300 854 271 Monday to Friday between 8am and midnight (AEST) or Saturday and Sunday between 9am and 9pm (AEST) or contact us online via our website. Let the stress of multiple loan repayments each month become a thing of the past!