Showing results for
$5,000 Personal Loan
Low rate personal loans for everyday
Apply for a hassle-free personal loan with competitive rates and flexible repayment options.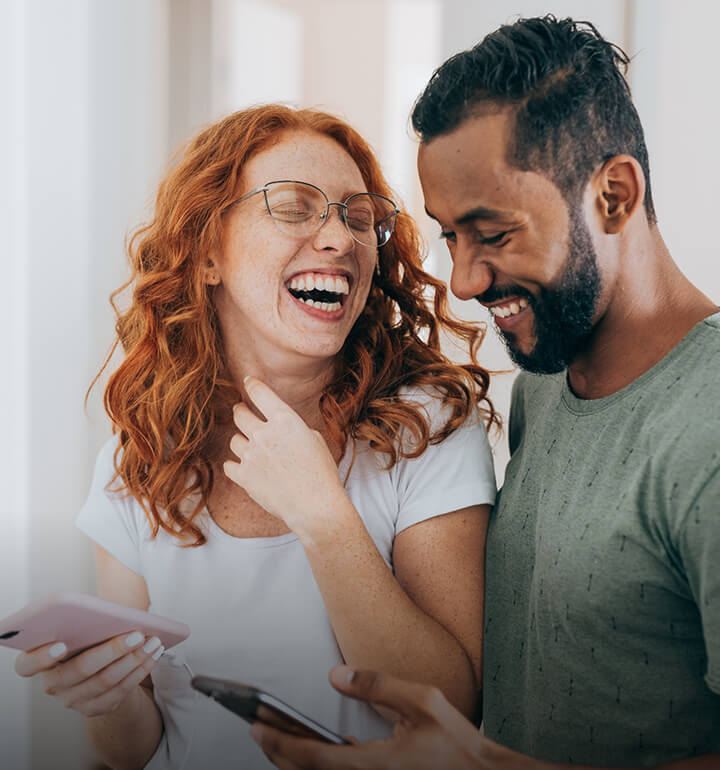 Why choose MyOzMoney?
We are all about making things easier for you.
Quick application
Applying online takes less than 5 minutes. No paperwork required.
Fast approval
We'll give you a fast outcome on your application.
Great rates
Competitive, personalised interest rates.
Uncomplicated loans
Apply online for personal loans of up to $50,000. We do everything online, making it faster and easier for you while keeping our costs low, so we can pass those savings back to you.
Low personalised rates
Competitive interest rates tailored to your financial situation.
No early repayment fees
Pay off your loan ahead of schedule without any extra charges.
Instant money transfers
Get quick access to your funds. Once approved, we'll transfer the money instantly.
Flexible terms
Choose a loan period and payment schedule that suits you.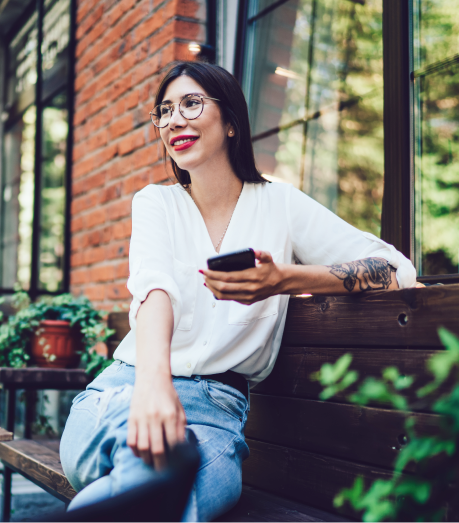 How it works
Applying is easy
Follow these simple steps to apply for your personal loan.
1
Customise your loan
1
You have the power to choose the loan amount you want to borrow and the repayment schedule that best suits your needs.
2
Get your rate in minutes
2
It takes less than 5 minutes to get your rate, and it won't affect your credit score. Once you have your rate, it's your choice if you want to submit the application.
3
Fast access to funds
3
If your application is approved, we transfer the loan amount to your bank account straight away.
Cash Loans Darwin
If you need cash loans in Darwin or anywhere else in the Northern Territory online moneylender, MyOzMoney provides unsecured fixed rate personal loans that you can apply for online in a matter of minutes. We provide personal loans with low personalised rates, from small loans of $2,100 to larger fast loans of $50,000. Whether you want to take out a travel loan to see more of our beautiful country, home improvement loans to do some renovations, or you are looking for a personal loan for debt consolidation to provide some debt relief, MyOzMoney has got you covered. Our fast cash loans can be used for a variety of purposes. Whether you need short-term or long-term loans, our flexible same-day loans come with varying loan terms.  
Where to get cash loans in Darwin?
Rather than needing to visit a bank or other money lenders, at MyOzMoney, you can apply online for quick cash loans in Darwin from the comfort of your own home. Or, if you prefer, you can apply from your mobile phone or tablet when you're out and about. Done entirely online without needing to provide reams of paperwork, our quick and easy low doc personal loans application process can be completed in around five minutes. And it's not only the online application process that is fast. The loan approval process is super quick too. If you supply your online banking details in your loan application, we'll be able to access a 90-day transaction statement from your bank account securely. We can use this information to verify your income details, living expenses and other debt commitments. 
Our proprietary loan management platform can assess financial and social touchpoints in real-time, giving customers an outcome very quickly, sometimes in just seconds. If you are over 18, an Australian resident or an Australian citizen and currently working in Australia, click the 'Apply Now' and you can get started.
How to access cash loans
As soon as your loan has been approved, we'll send you the contract for you to review. You can check the loan repayment terms and interest rate, as well as any fees and charges. We like to be transparent about our costs, so it is easy for you to plan and budget. Once you are happy with the loan offer, you can digitally sign it and send it back. Once we've received your signed copy, we can transfer the funds straight away. Transfer times may vary depending on who you bank with, but many customers will have the funds in their bank account within just a few hours. If you are looking for cash loans in Darwin, you've come to the right place.
How do the repayments work for cash loans?
With MyOzMoney fixed interest rate personal loans, you'll be required to make regular repayments over the term of the loan. You'll know what these payments will be before you agree to the loan so you can make sure they'll work with your budget and you can plan ahead.  We also have an online loan calculator that you can use to help you decide on the repayments and loan terms that will work best for you to give you peace of mind and make things easier.
Your monthly repayments will be directly debited from your nominated bank account. If you need to change the date of your scheduled direct debit, please get in contact with us as soon as you can (although you may have to pay a late fee to do this). Further information is available on our costs page. If you find yourself in a position where you can pay back your loan early, we are very happy for you to do this, and we won't hit you with any early exit fees.
If you need small cash loans in Darwin that are $15,000 or less, an alternative option is to apply for a line of credit. As with our personal loans, the application process is done online and should only take a few minutes. Once your loan is approved, the money will usually be transferred to your bank account on the same day. Transfer times will differ depending on who your bank account is with. The minimum withdrawal amount is $100, and credit becomes available as you repay, so you can have cash on hand whatever the occasion.
Being a tech-savvy Australian moneylender, we do everything online. This means we don't have steep overheads or expensive offices to maintain, but we are still here for you if you have any questions, and we are not just available 9 to 5. You can phone us from 8 am to midnight (AEST) from Monday to Friday and from 9 am to 9 pm (AEST) on Saturday and Sunday. Our friendly team would be happy to discuss any of our personal loan products with you and answer any questions you might have.
Whether it's for a new car, a student loan, medical expenses, for better managing bills and debts or any other reason, if you need cash loans in Darwin, cash loans in Adelaide or cash loans from any different location in Australia, contact us today to see how we can help. At MyOzMoney, we are all about making your life easier. Apply for a loan online today, and you could have extra cash in your account sooner than you think!