Showing results for
$5,000 Personal Loan
Low rate personal loans for everyday
Apply for a hassle-free personal loan with competitive rates and flexible repayment options.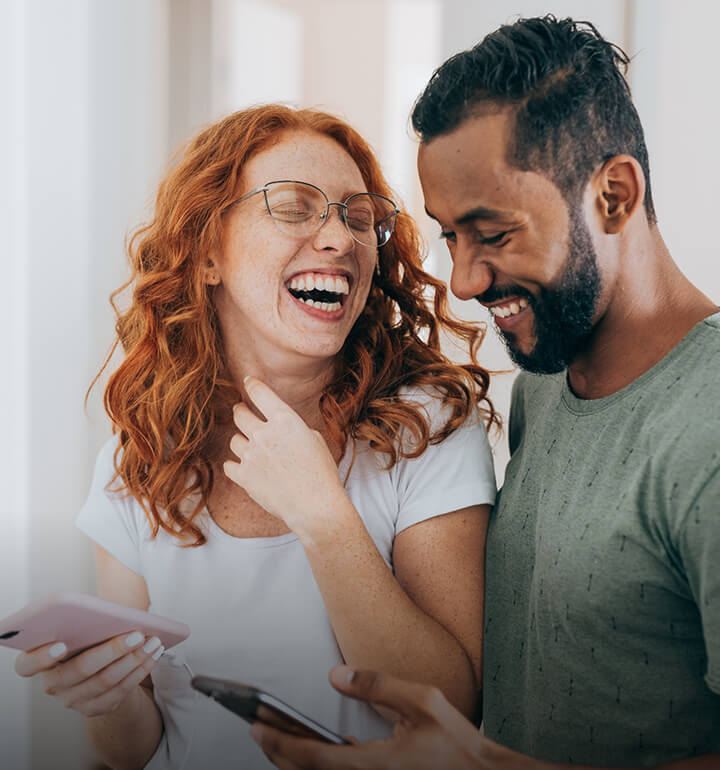 Why choose MyOzMoney?
We are all about making things easier for you.
Quick application
Applying online takes less than 5 minutes. No paperwork required.
Fast approval
We'll give you a fast outcome on your application.
Great rates
Competitive, personalised interest rates.
Uncomplicated loans
Apply online for personal loans of up to $50,000. We do everything online, making it faster and easier for you while keeping our costs low, so we can pass those savings back to you.
Low personalised rates
Competitive interest rates tailored to your financial situation.
No early repayment fees
Pay off your loan ahead of schedule without any extra charges.
Instant money transfers
Get quick access to your funds. Once approved, we'll transfer the money instantly.
Flexible terms
Choose a loan period and payment schedule that suits you.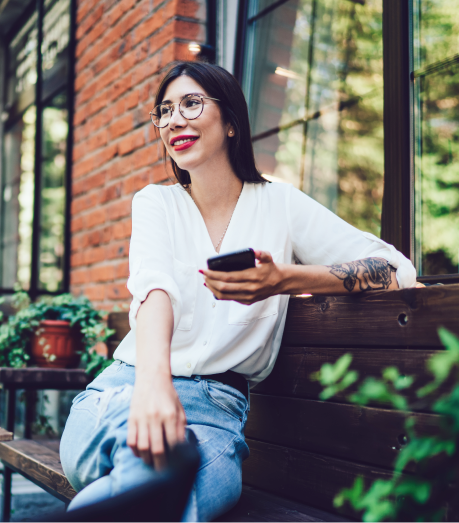 How it works
Applying is easy
Follow these simple steps to apply for your personal loan.
1
Customise your loan
1
You have the power to choose the loan amount you want to borrow and the repayment schedule that best suits your needs.
2
Get your rate in minutes
2
It takes less than 5 minutes to get your rate, and it won't affect your credit score. Once you have your rate, it's your choice if you want to submit the application.
3
Fast access to funds
3
If your application is approved, we transfer the loan amount to your bank account straight away.
Buy now, pay later
Buy now pay later (BNPL) services are increasing in popularity, but are they as good as they sound? Buy now pay later is often interest-free and can be a convenient way of paying for things as it allows you to space the cost out over several fortnightly repayments. However, there can be restrictions on which retailers you can shop at, so you could find other products, such as a MyOzMoney line of credit, which offer more flexibility.  
How does buy now pay later work?
There are several buy now pay later providers in Australia, including Afterpay, Zip and more. They will all have their own terms and conditions, so you'll need to read the fine print. As the name suggests, buy now pay later services allow you to purchase a product or service either online or through a physical store and pay the purchase cost back in interest-free instalments. Each buy now pay later service will usually have a dedicated app to track your orders, upcoming payments and other information such as your credit limit. It is usually quick and easy to apply for an account and can all be done online via your mobile phone, tablet or computer. When you are shopping, using buy now pay later should be as simple as using a credit card. If you are shopping online, when you get to the checkout, you'll choose your preferred deferred payment method, and you'll be sent directly to your online account, where you can pay the first instalment immediately. Usually, the payment will be split over four equal instalments. You may have limits such as how many concurrent purchases you can make and a total credit limit.
How is buy now pay later different from credit cards?
Although credit cards and buy now pay later can both provide convenient ways of shopping, there are some key differences. With a credit card, you are offered a revolving line of credit up to a certain limit that will be determined when you apply for your card. The repayments are typically more flexible than with buy now pay later, and once you have repaid any of the credit you have used, you can use it again to make more purchases. On the other hand, you use buy now pay later services to make specific purchases either online or in-store online or in-store purchases. You can't borrow additional funds, and as businesses need to pay a fee to offer BNPL options, buy now pay later services are not offered at all retailers. A credit card tends to be accepted more widely, even overseas.
What are the benefits of buy now pay later?
One of the benefits of using a buy now pay later service is that there are minimal credit checks, stores online, so the approval process is very fast, and you can set up your account in minutes. It is also easy to set up automated payments so you won't forget to pay your instalments on time. Unlike traditional lay-buy services where you couldn't take the product home until you had finished paying off the instalments, buy now pay later allows you to start enjoying the product or service after you have paid the first instalment. Even if you can afford to pay for it upfront, using buy now pay later will mean the money stays in your bank account longer.
With the advantages of buy now pay later, also comes with some disadvantages. Minimal credit checks make the application process simple, but it also makes it easier to spend more than you can really afford, and it can make impulse shopping more tempting. Also, because you don't usually get to choose your repayment dates, the payment schedule may not fit well with your pay cycle. Although there will commonly be an interest-free period, you'll also need to factor in fees such as late fees and any other fees and charges associated with the account.
Buy now pay later services are not your only option when it comes to convenient ways to pay for goods and services. Another alternative is to apply for a line of credit. MyOzMoney offers a line of credit from $1,000 to $15,000 where the money can be transferred straight to your bank account on the same day as it is approved. It only takes a few minutes to apply, and using our advanced technology you'll receive an outcome in a matter of seconds. Our easy and flexible payments allow you to be in control. You can pay early, reschedule, extend or even split your payments, and you can access cash up to your credit limit as many times as you like. The minimum withdrawal amount is $100, and all our pricing and fees are simple and transparent, so you'll know what to expect before you sign up.
If you are looking to make a larger purchase and are in the market for boat loans, home improvement loans, travel loans, medical loans or more, MoneyMe also offers fixed-rate personal loans up to $50,000. As with our line of credit, the application process can be completed very quickly, and you should get an outcome almost immediately. If you are looking for express loans or a line of credit, apply online for money finance at MyOzMoney today. Happy shopping!