The old way
In the not-so-good old days, traditional banks tightly controlled the market for
Imagine spending weeks on a loan application only to be turned down! This was, and is, extremely common when working with traditional lenders. It was these shortcomings which gave rise to a growing number of digital lenders who are fundamentally changing how loans are provided.
The new way
It is now possible to work with online lenders that can analyze your loan request in a matter of seconds, rather than days or weeks. Once the loan request is approved, funds are typically available within the same business day depending on your financial institution.
Financial technology has been the biggest catalyst in this change, as a sophisticated algorithm can now accomplish what would have taken hundreds of loan officers to accomplish just ten years ago. This is a huge benefit to business owners, as capital needs can come up with little to no notice. If getting a business loan quick is what you are after, we invite you to learn more about My OzMoney.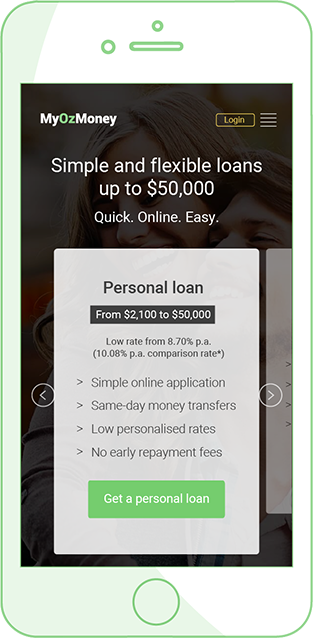 Discover MyOzMoney
At MyOzMoney, we are in the business of providing fast business loans. It's really that simple. Even better, we specialize in providing unsecured business loans, meaning there is no need to attach physical assets to the lending agreement.
Not only is the application MyOzMoney fast and simple, but once you are approved we will send your money in just one business day depending on your financial institution. In today's fast-paced business world, we have found that it cannot be any other way. We've worked with hundreds of businesses across Australia, and look forward to proving our value to you and your growing business. If we can provide affordable lending at lightning fast speeds, we are confident you will become a client for years to come.
Click here to discover the suite of loans we are providing to Australian businesses. From startups, to internationally recognized names, we provide a lending solution for everyone.